The Catholic Academy in Bavaria
The Catholic Academy in Bavaria - a place where meetings, faith and knowledge meet. Hospitality and sustainability are combined in the best possible way; lecture and guest events as well as state receptions are regularly on our agenda.
Our building complex between Mandlstrasse, Gunezrainerstrasse, Feilitzschstrasse and Werneckstrasse is characterised by monuments such as the Viereckhof or the Löwe as well as works of art from the various eras of our existence. Every year we participate in the Open Monument Day and hold exhibitions of contemporary art.
Feel free to visit us and make your own experience.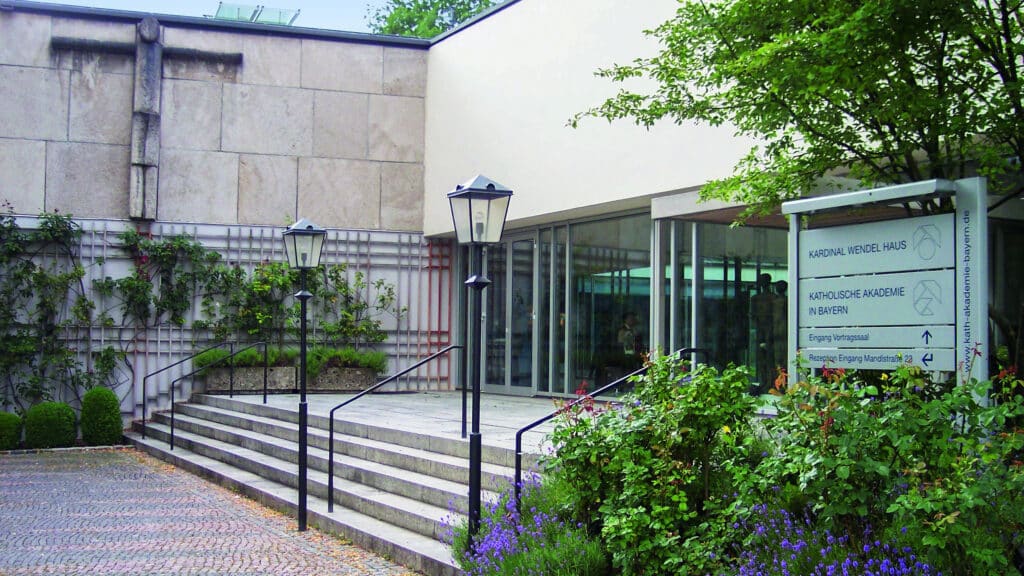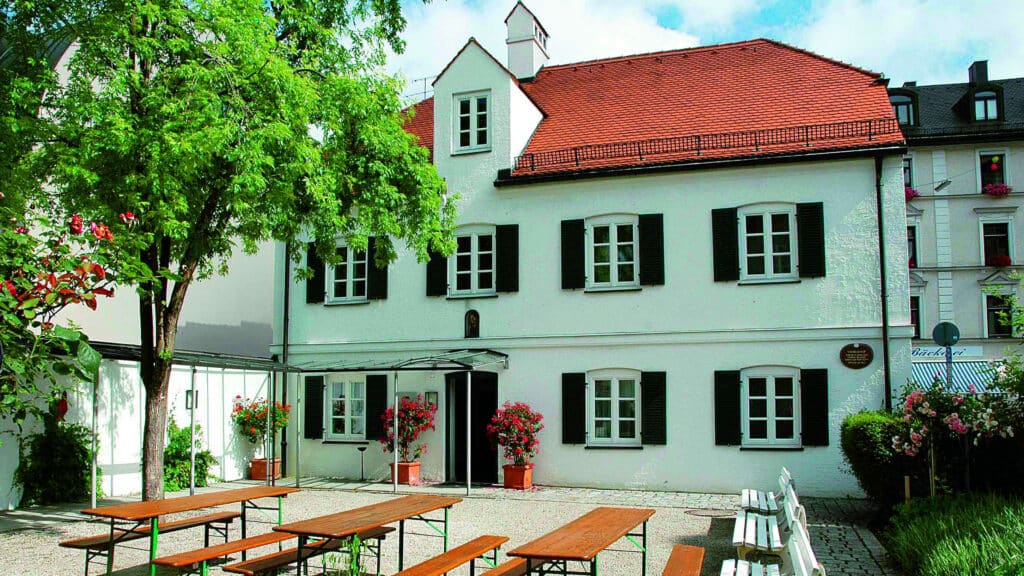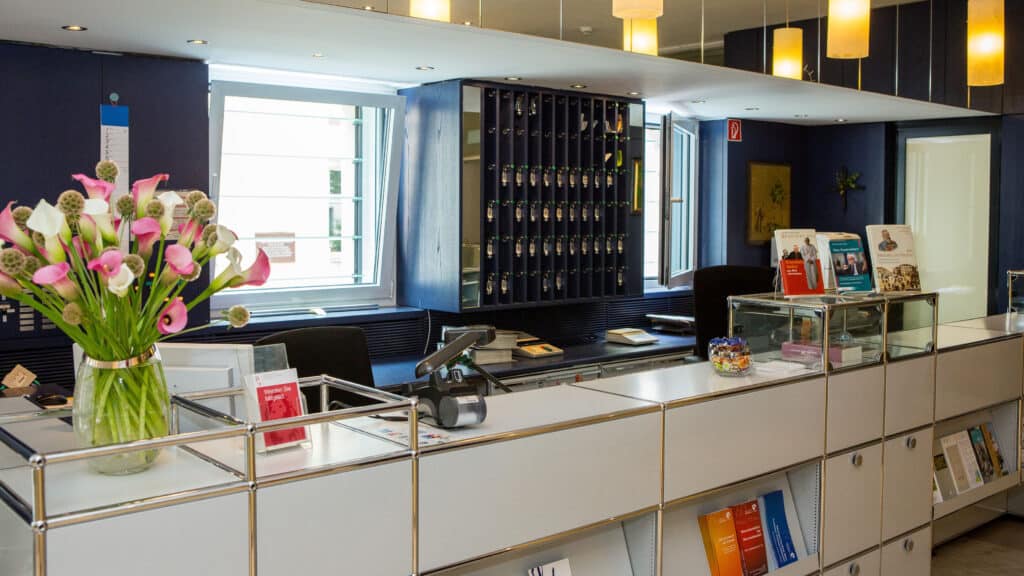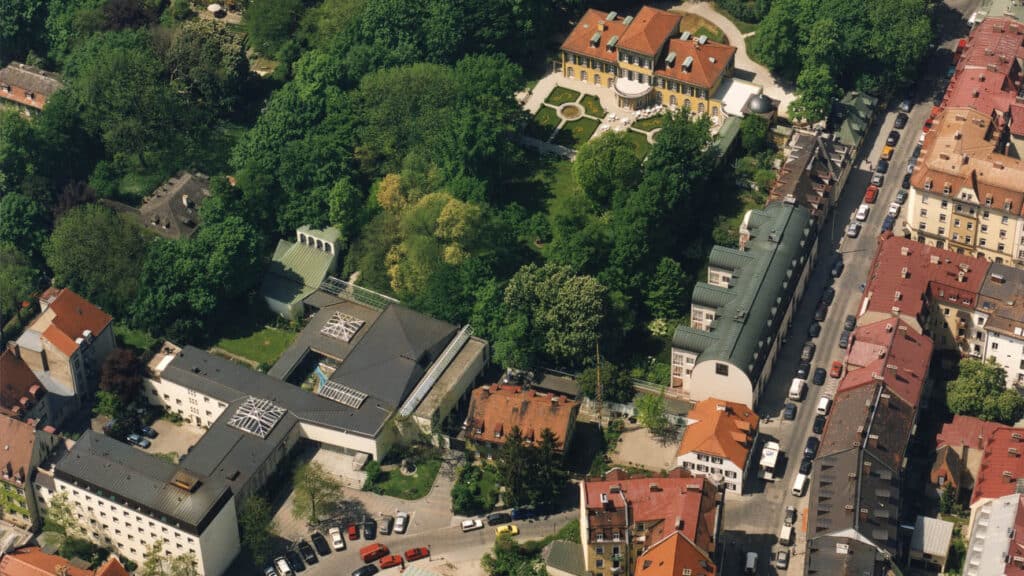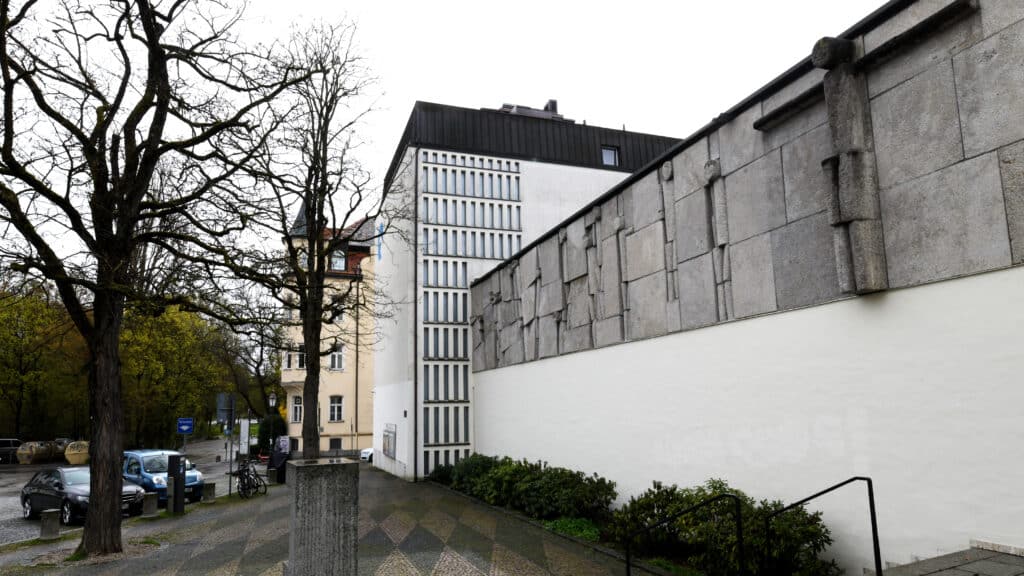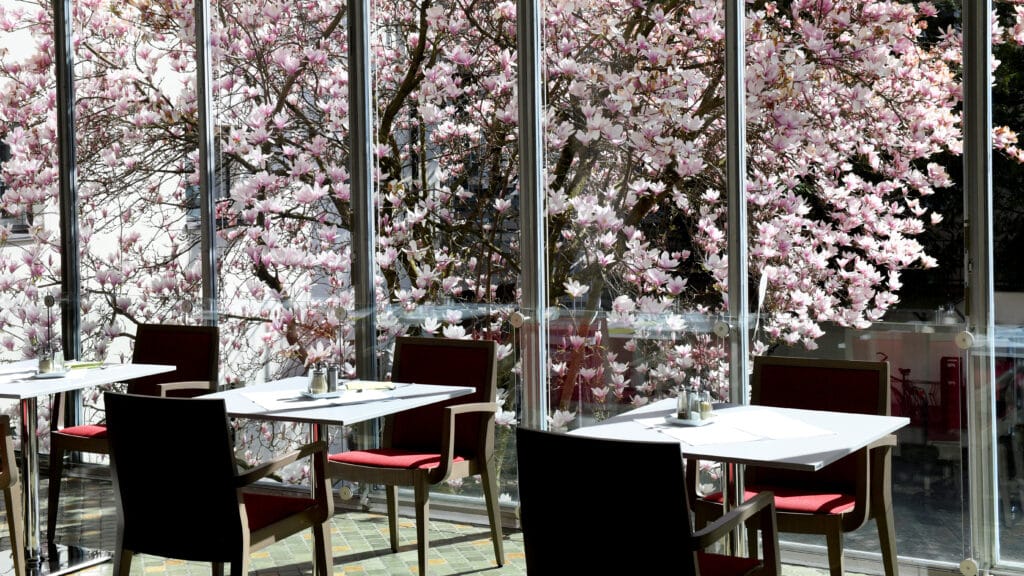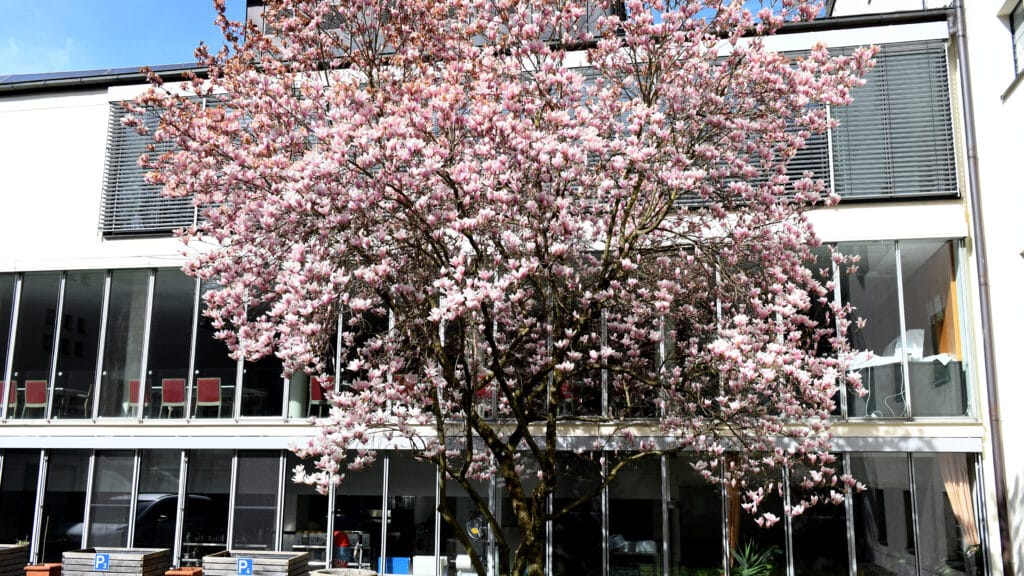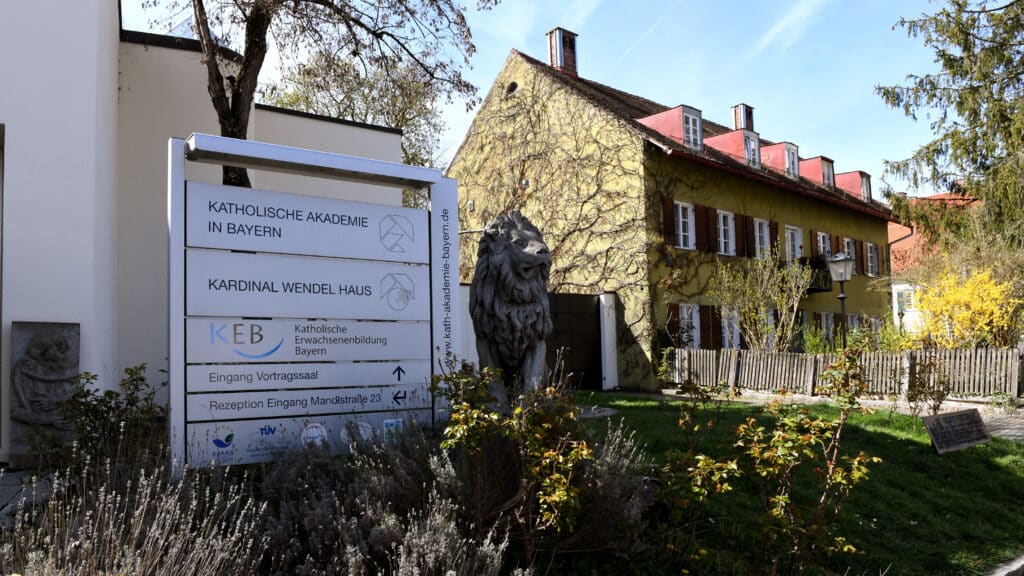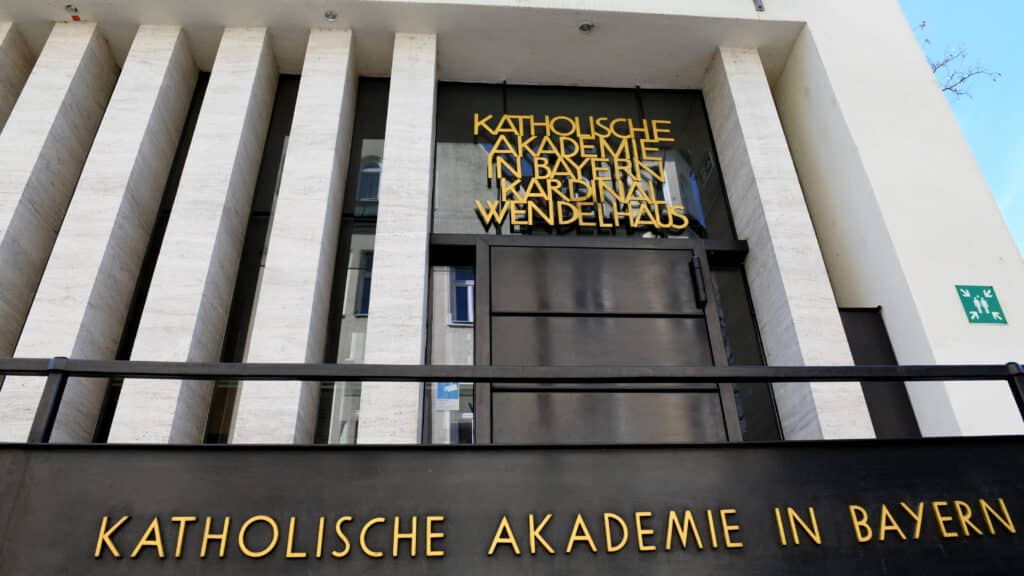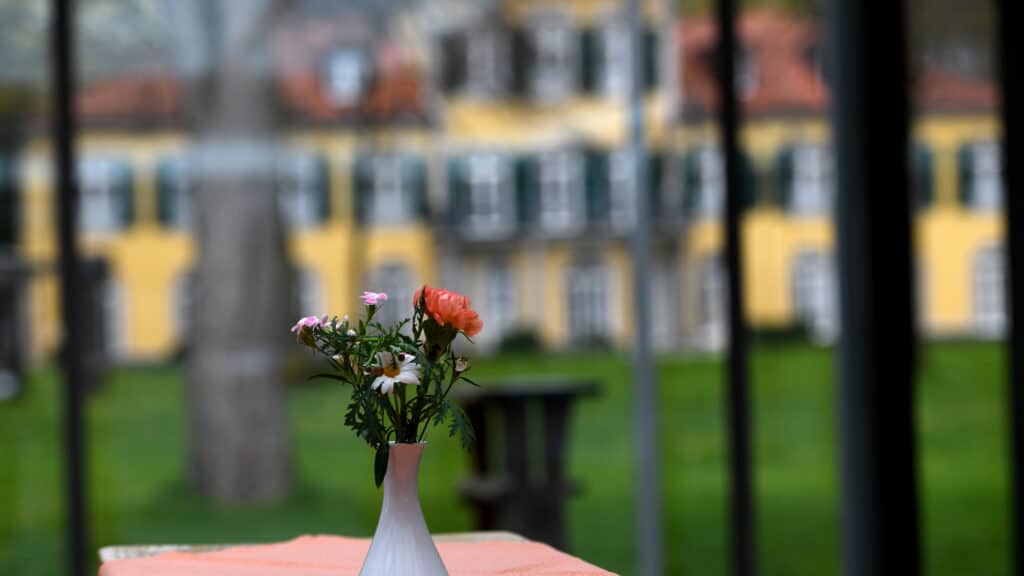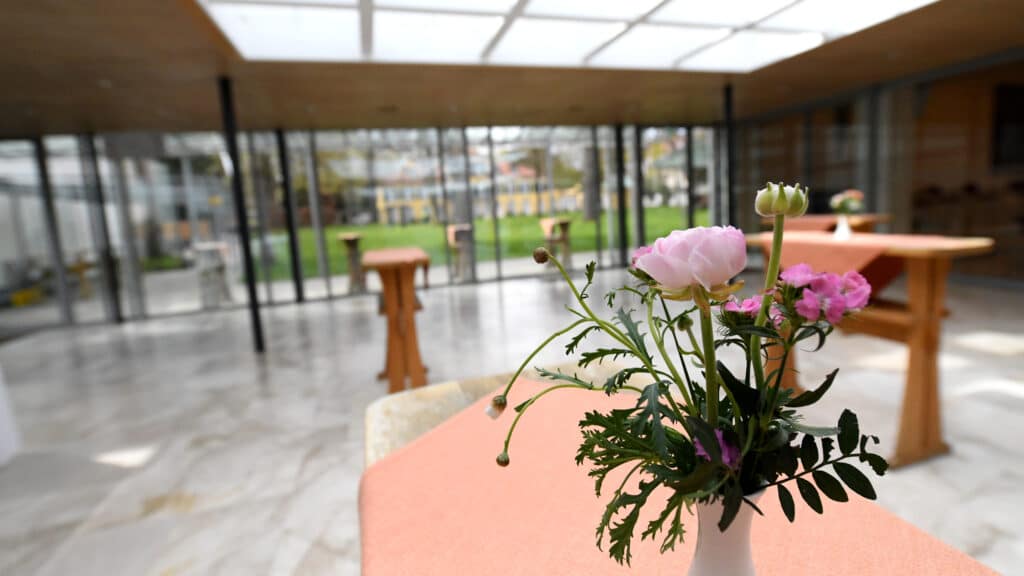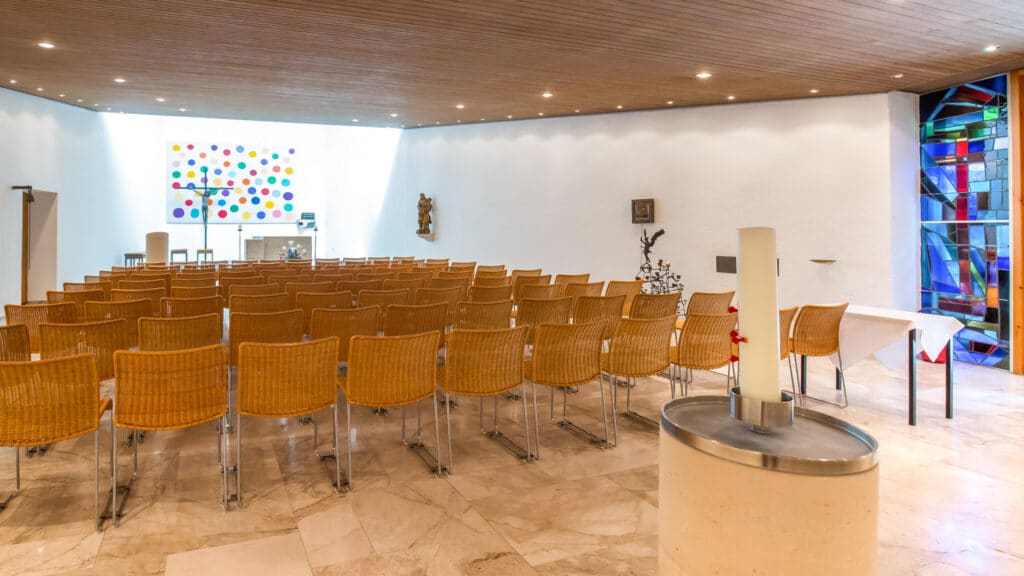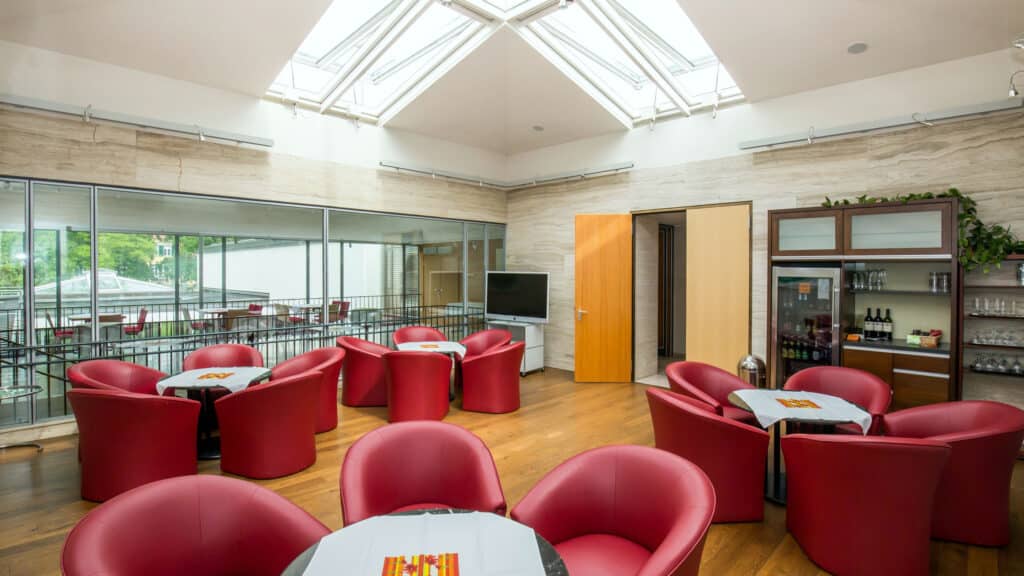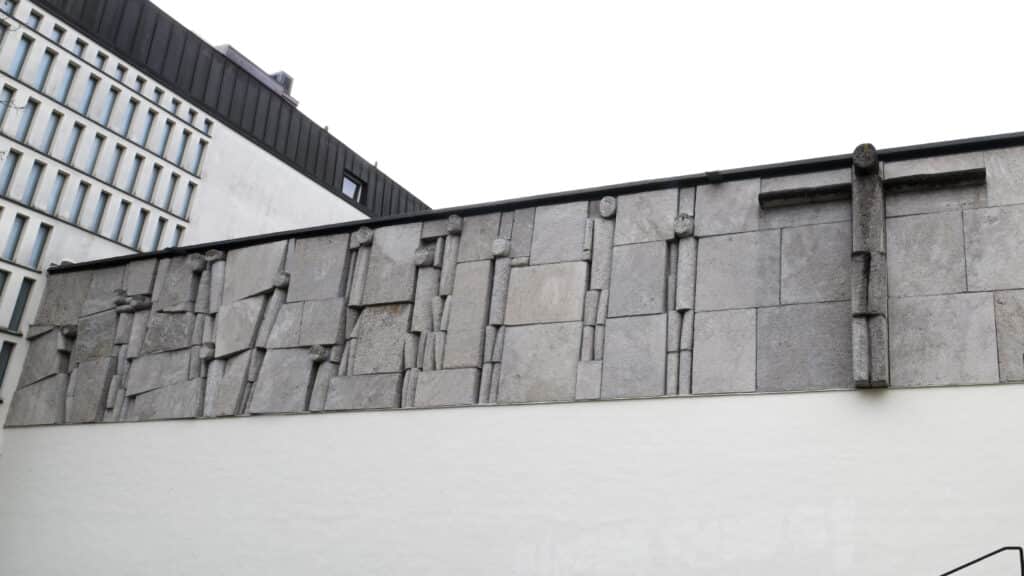 "Our" Suresnes Castle looks back on a long and varied history: built after the return of the Bavarian Elector Max Emanuel from French exile in 1718, it is reminiscent of the place of exile, the Chateau de Suresnes near Paris.
Over the centuries, it changed hands more than thirty times until, in the turmoil of the post-war period in 1919, it was used by the revolutionary Ernst Toller as a hiding place for three weeks and by Paul Klee as a studio for three years.
Today it is the venue for festive events of the Academy and offers space for your overnight stay.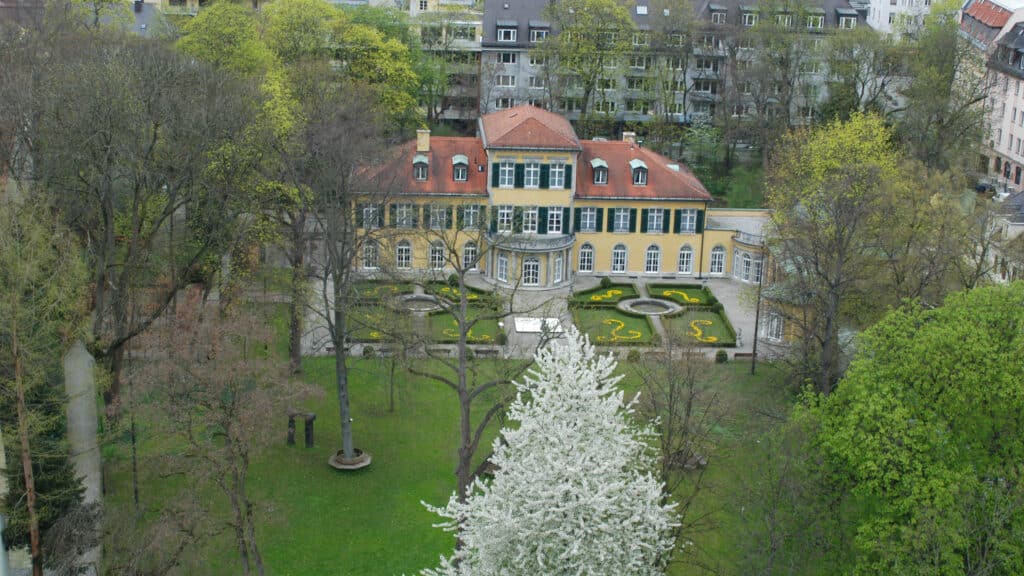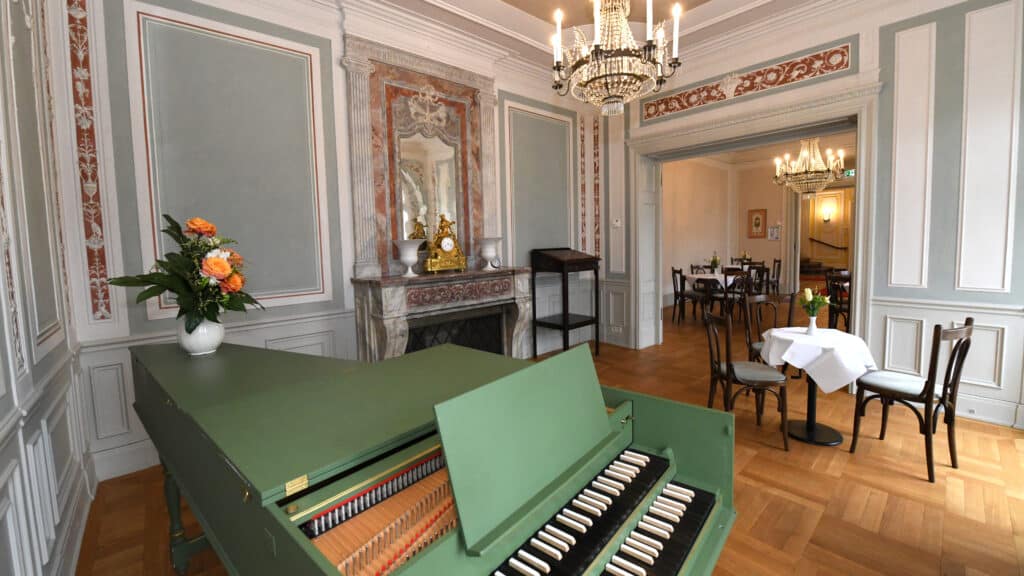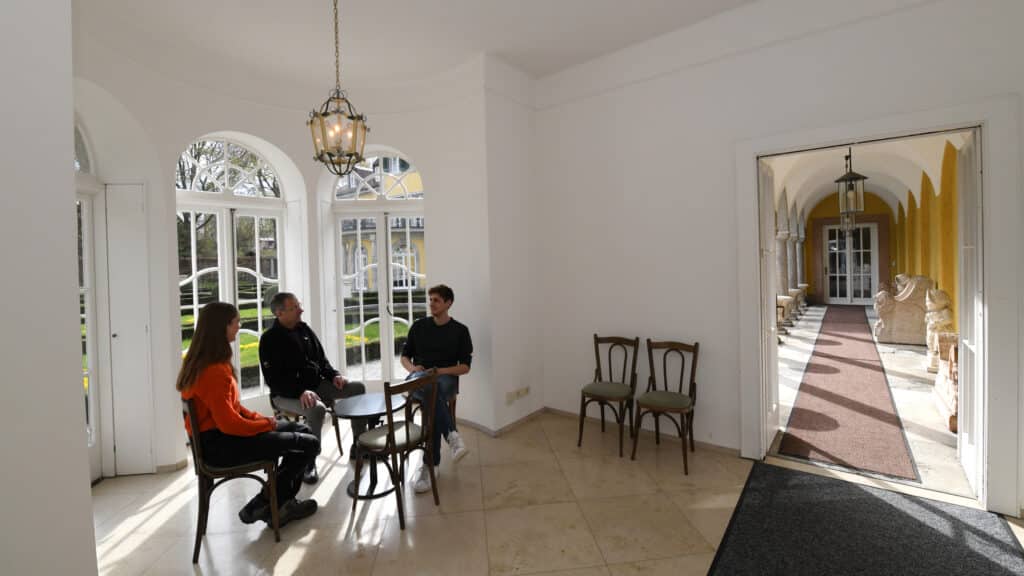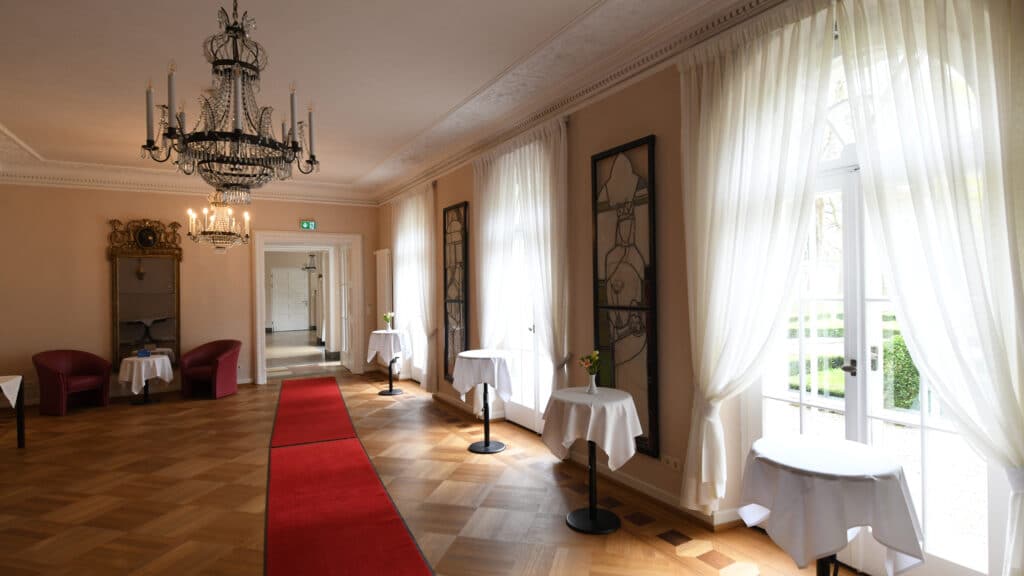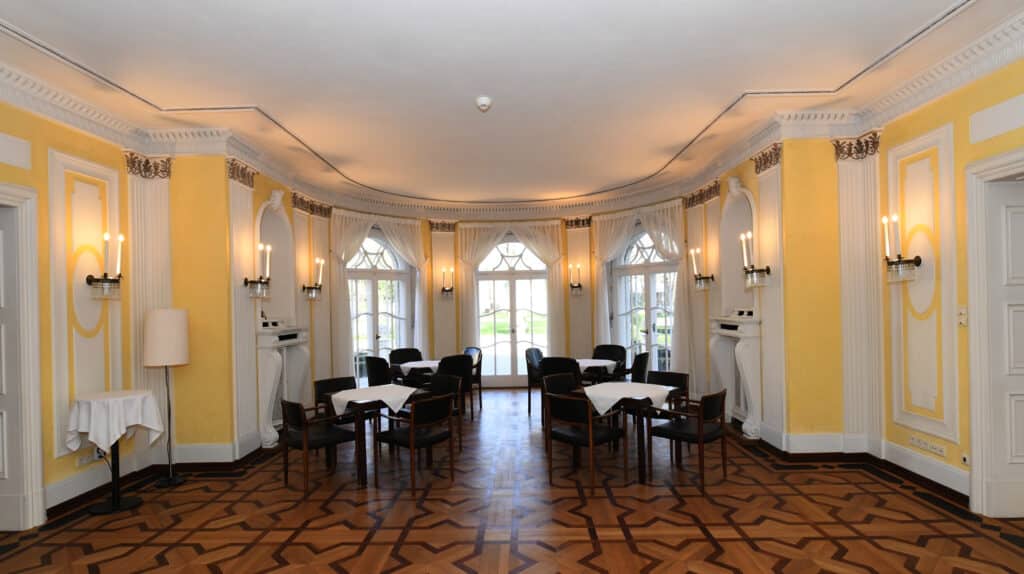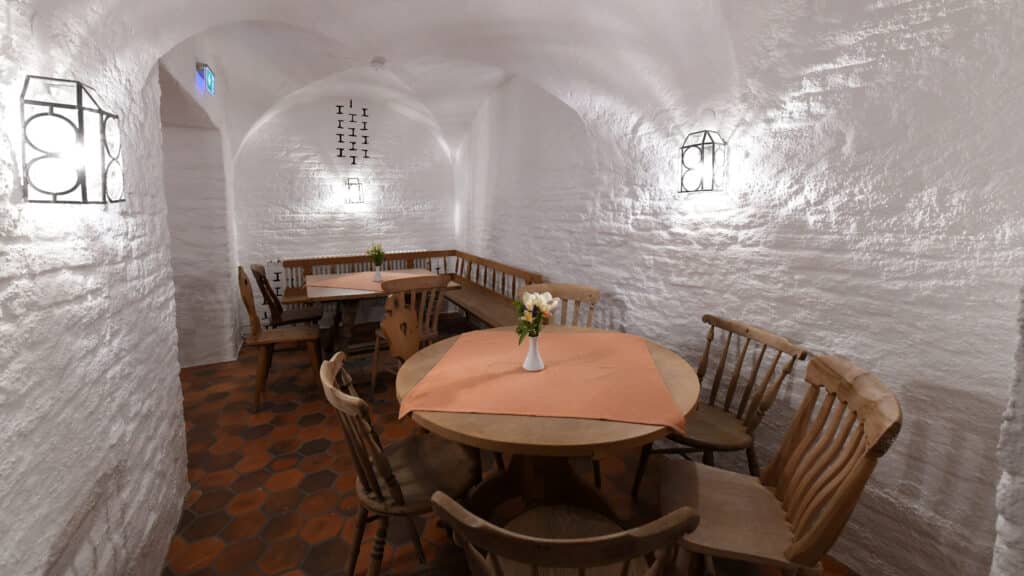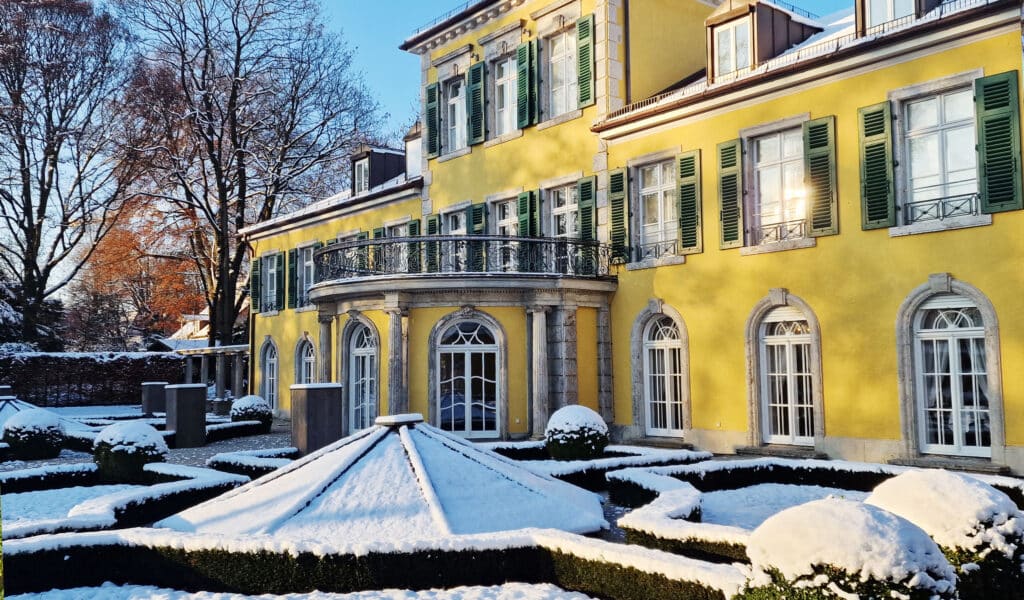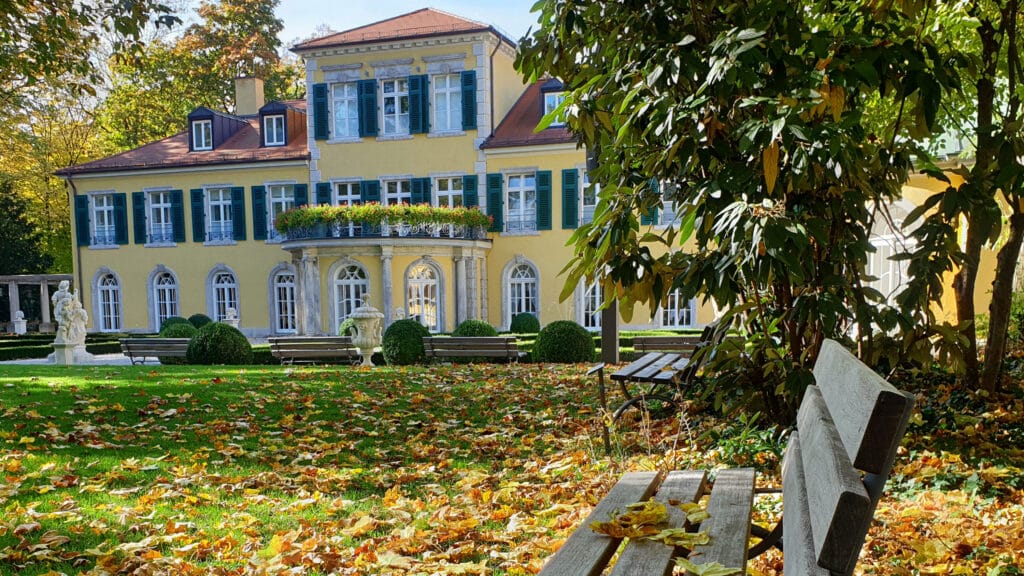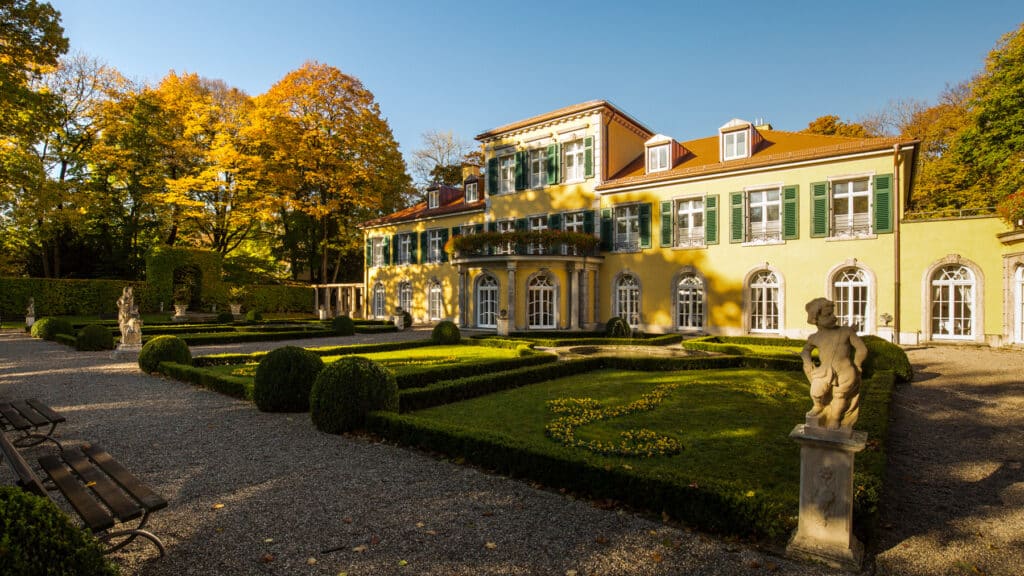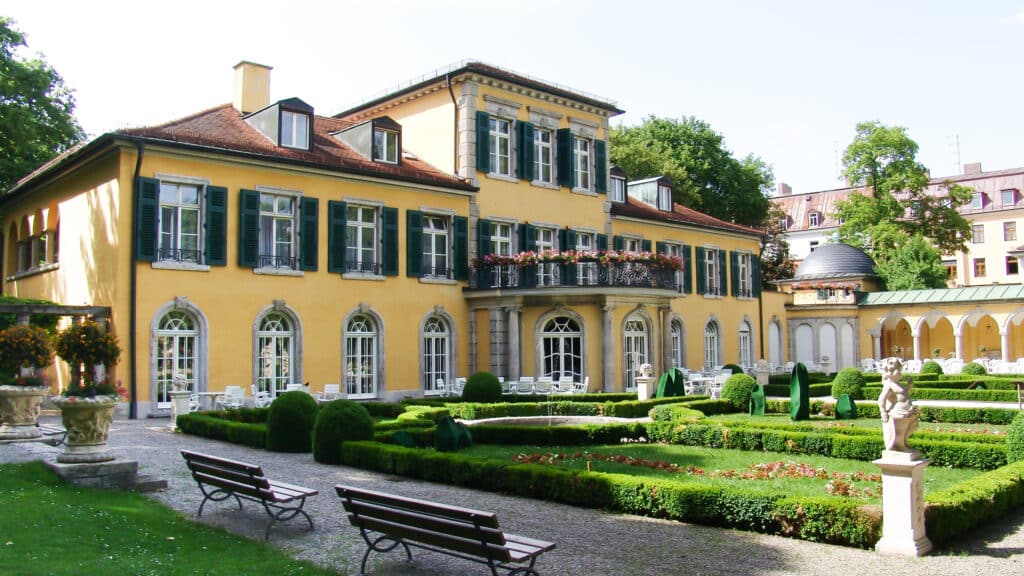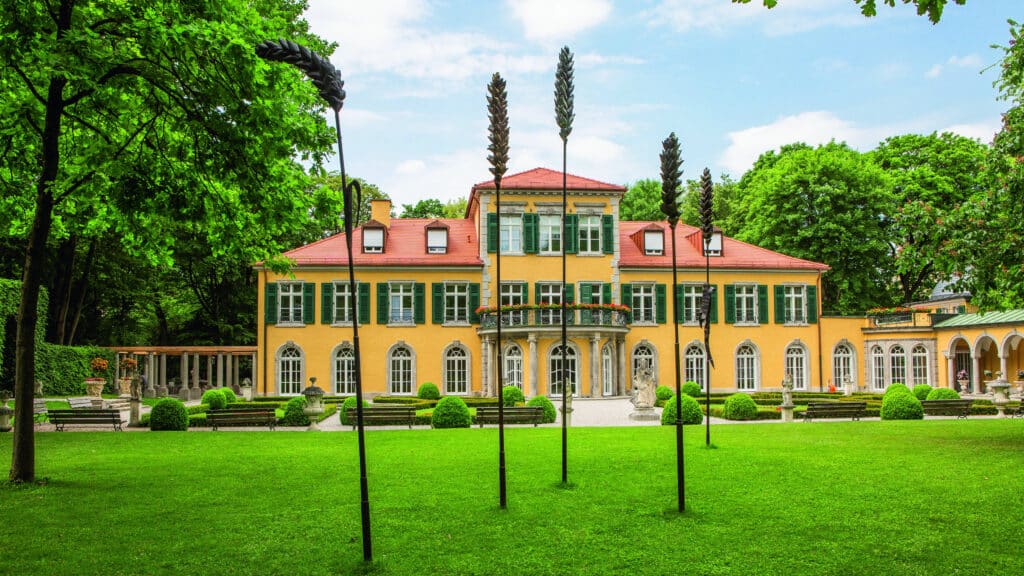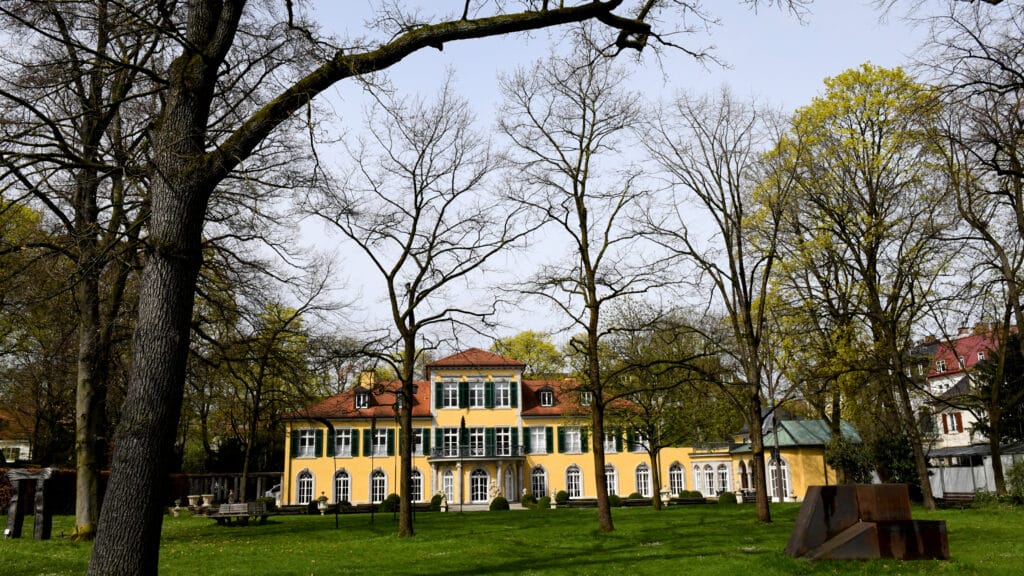 The Schlosspark is already a gem in itself amidst the hustle and bustle of a lively artist and student scene. The artefacts in the park are proof of the special value the academy has placed on art since its founding.
Immediately visible, for example, is the "Gate of Wisdom" by Antje Tesche-Menzen, which virtually represents the transition between the Academy building and Suresnes Palace. Another work of art dominates the park: five of the original twelve wheat ears up to five metres high by Martin Wöhrl, which he was able to display on the cathedral square in Fulda for the anniversary of the Council in 2015. The bronze sculpture "Mother of God with Child" by Roland Friedrichsen, created in 1985, near the walkway, or the work of art commemorating the "Scholl siblings" by Christine Stadler in the small inner courtyard also immediately catch the eye of the viewer.
If you walk through our park with your eyes open, you will discover many more exhibits.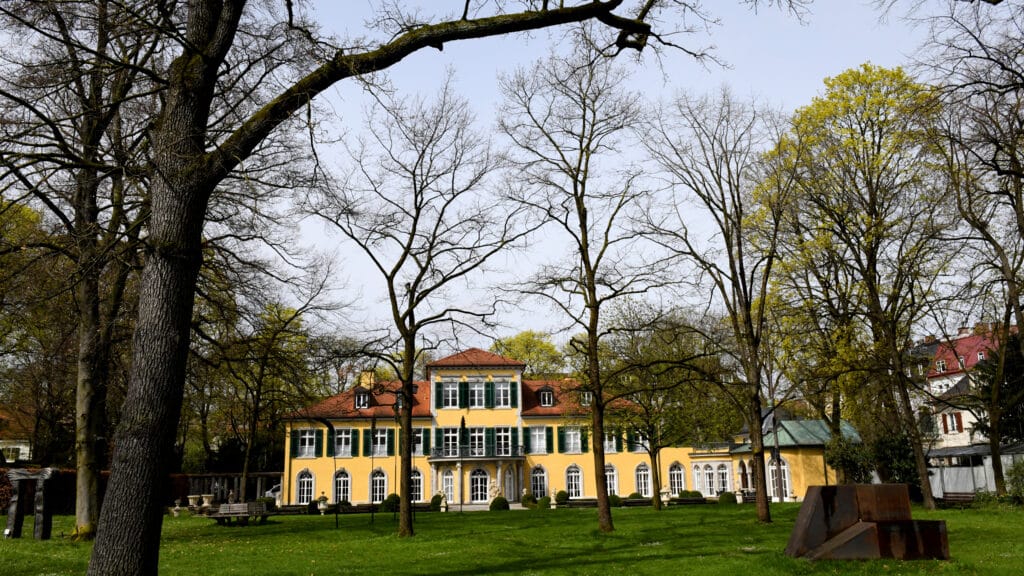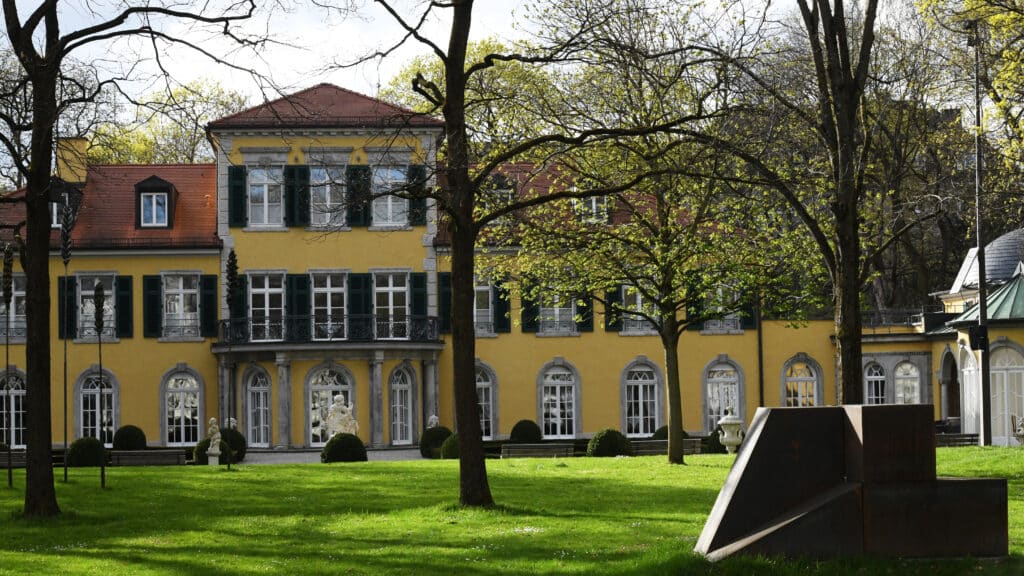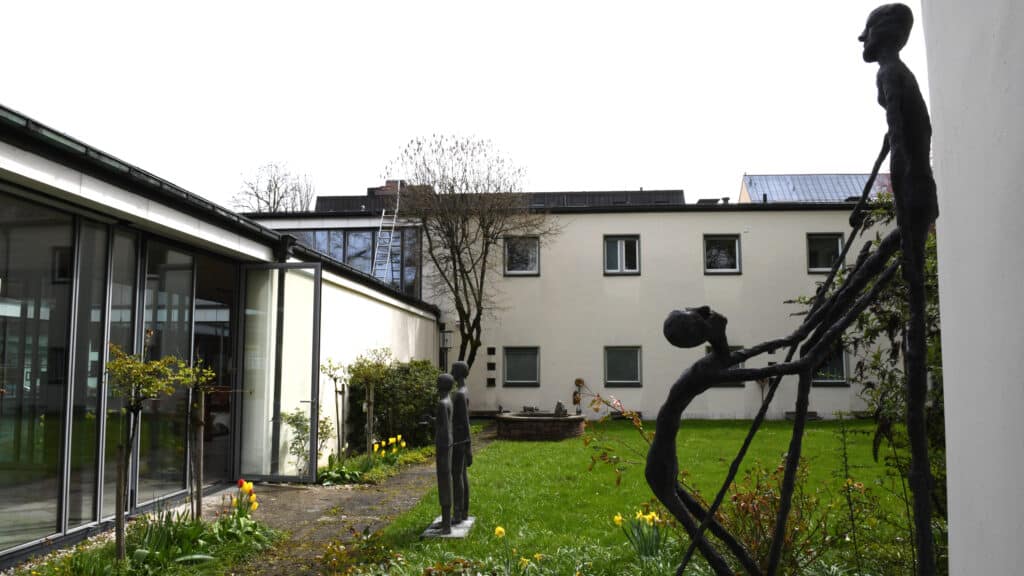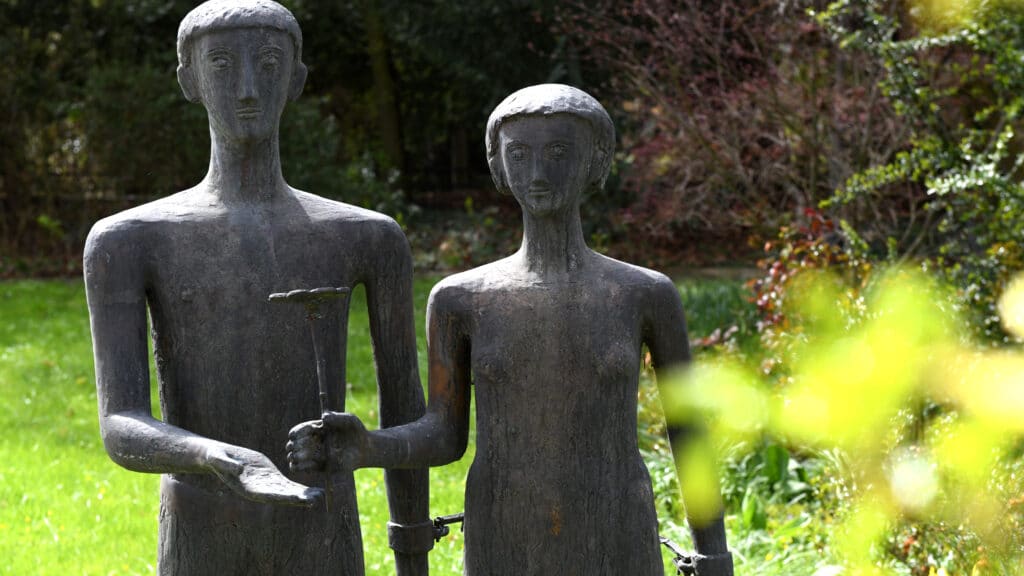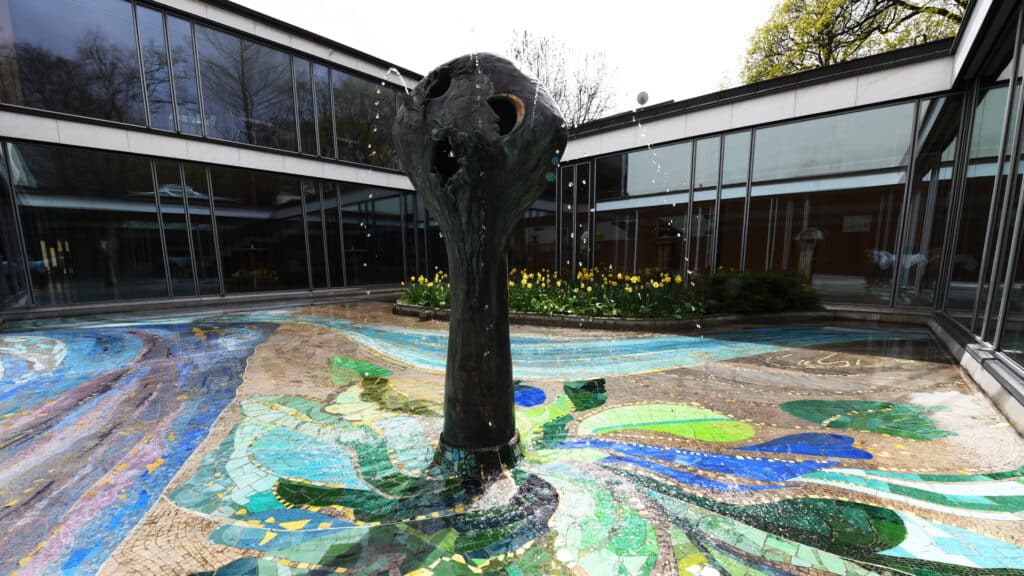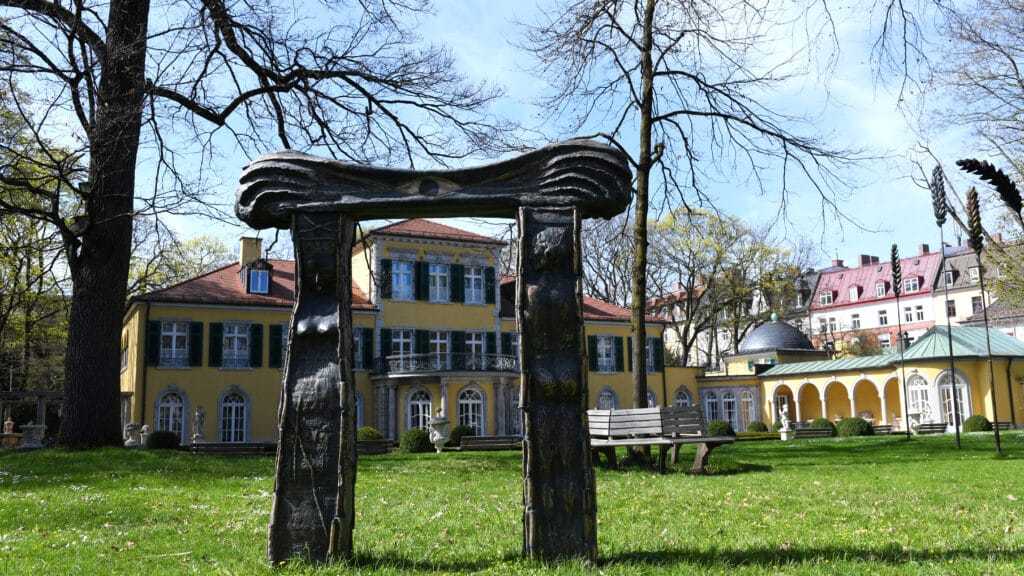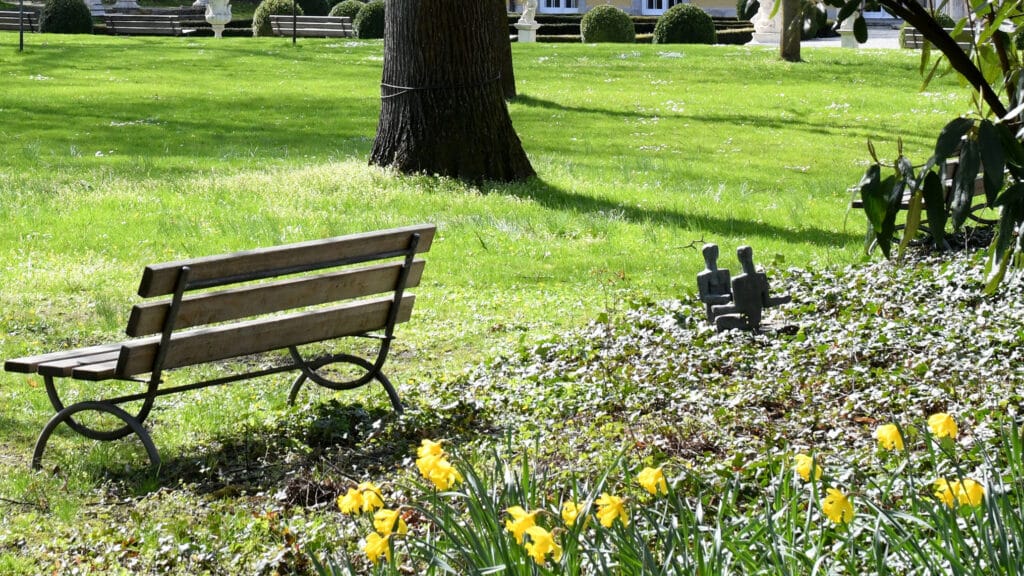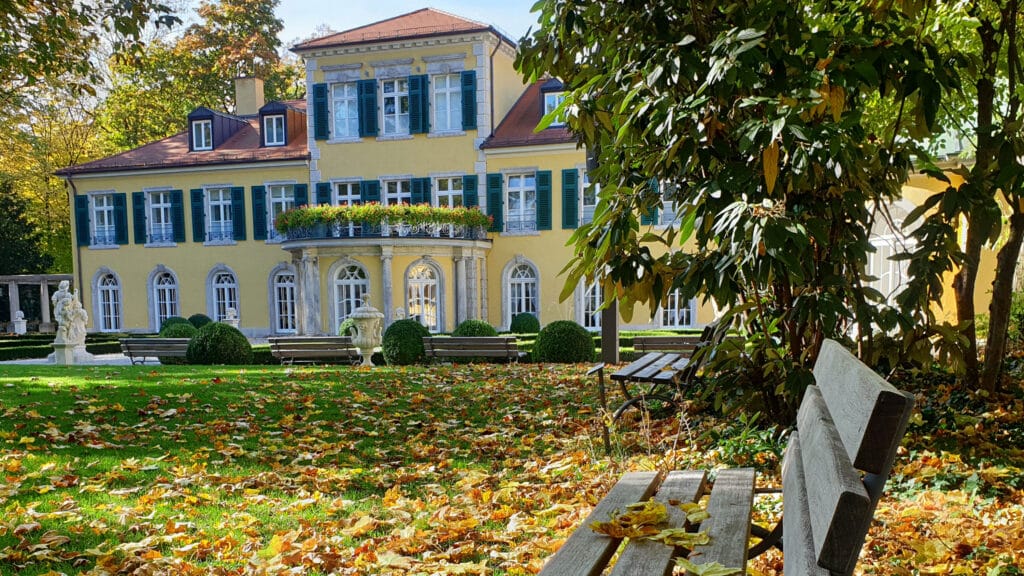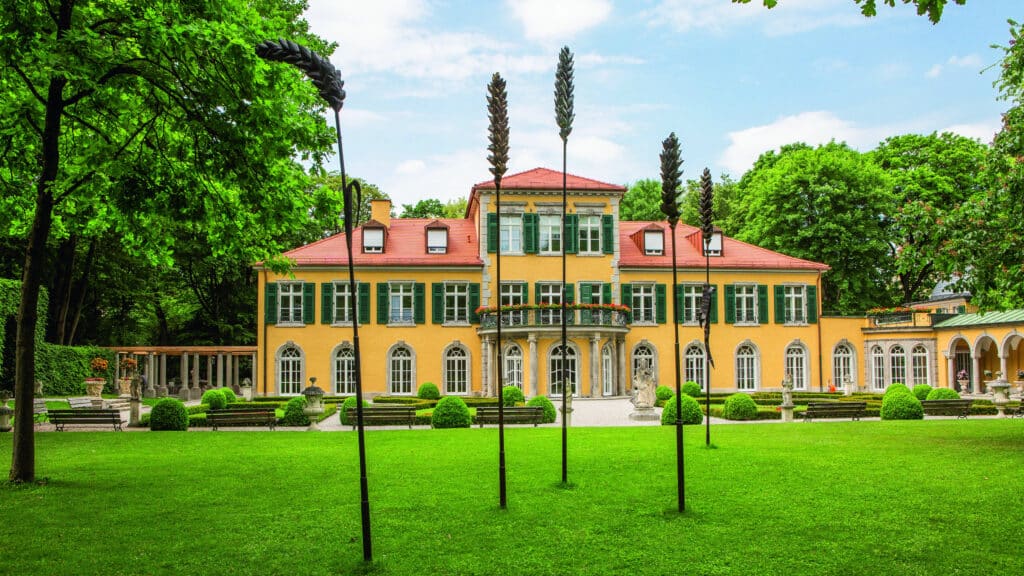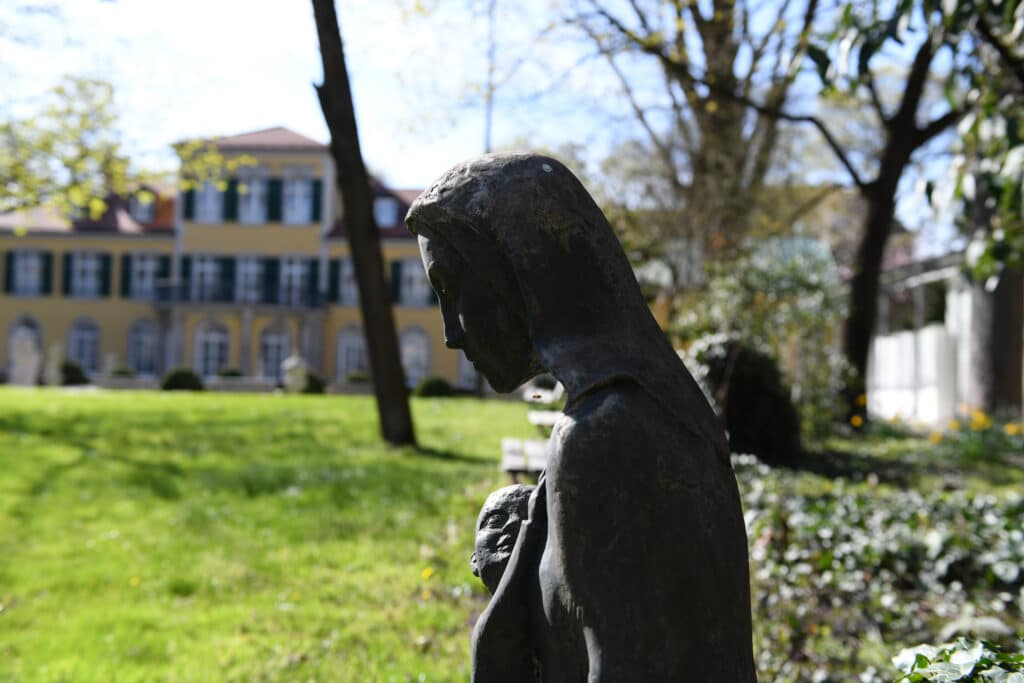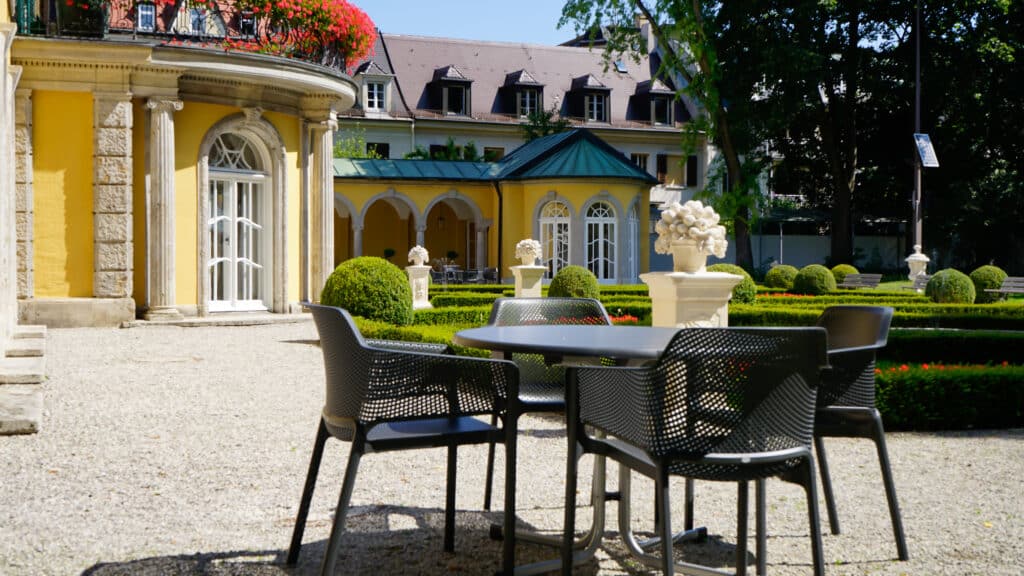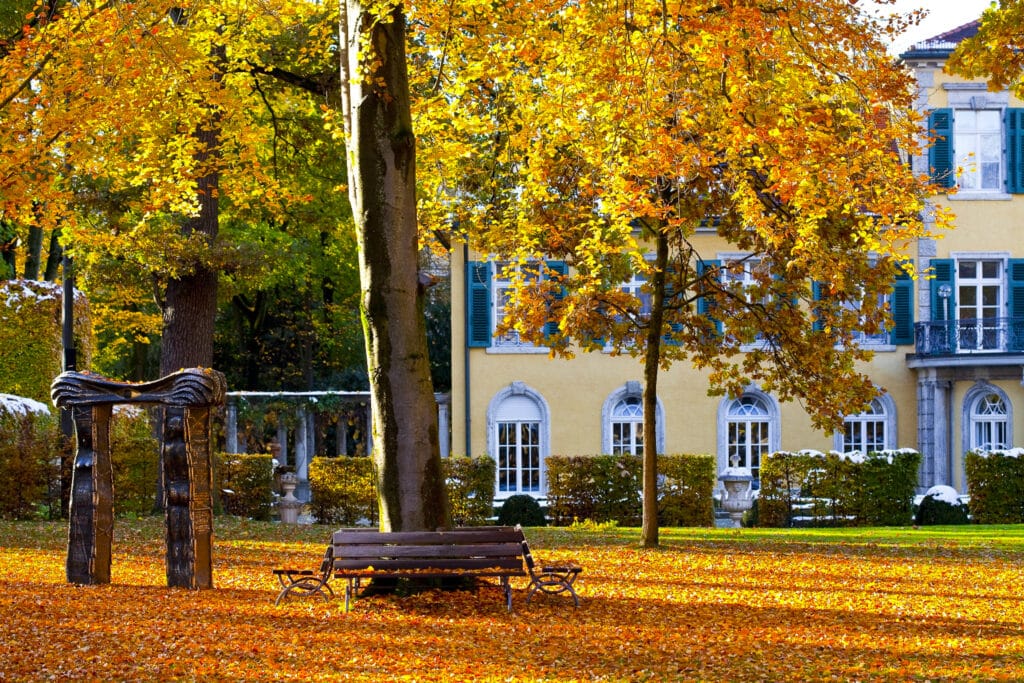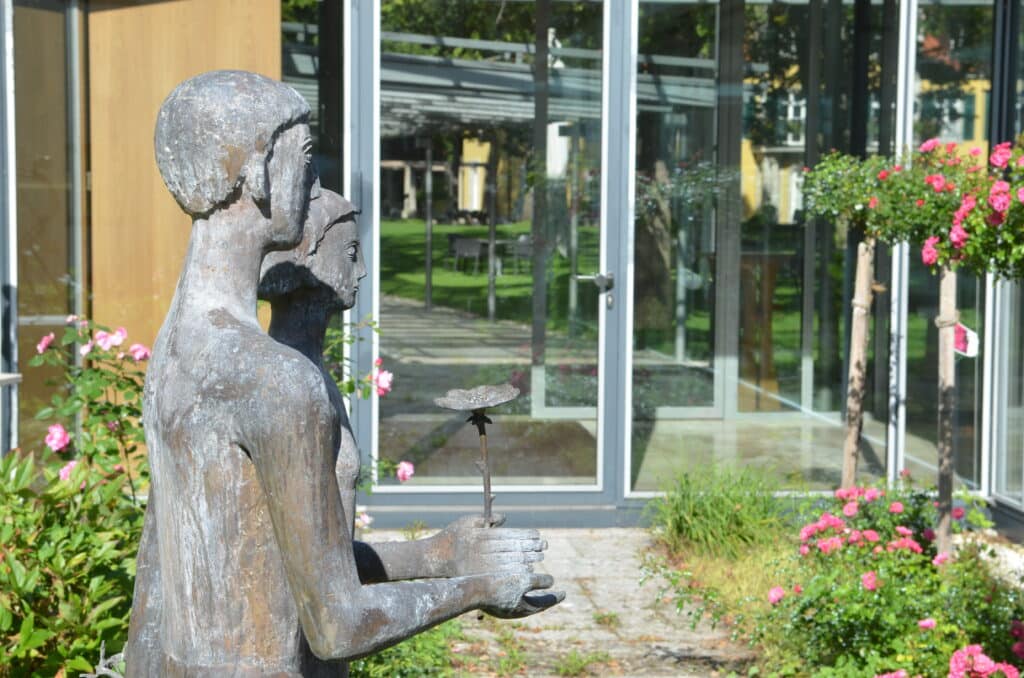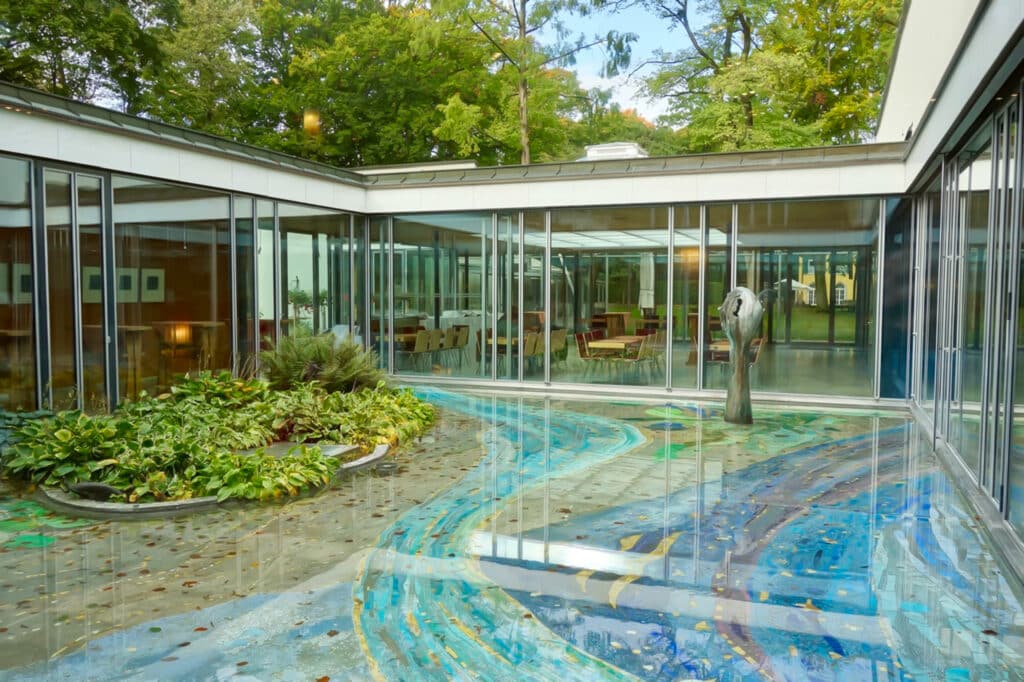 Surroundings of the Academy
The English Garden and numerous culinary and cultural leisure opportunities are in the immediate vicinity of the Academy.
Under the following link of the official city portal https://www.muenchen.de/ you will find a lot of information about the Munich district of Schwabing, about cultural activities, leisure facilities, the English Garden and the surrounding restaurants and pubs: