From a delicious breakfast buffet for a healthy start to the day, to extensive conference catering, to festive menus and buffets for 300 people, all meals are lovingly and freshly prepared by our kitchen team.
We source most of our food regionally and, wherever possible, also in organic quality. Our kitchen has been certified organic since 2007 (DE-ÖKO-006) and has already received several awards as part of the "Animal Welfare on a Plate" project.
Of course, we also offer vegetarian meals and can cater for food intolerances after consultation.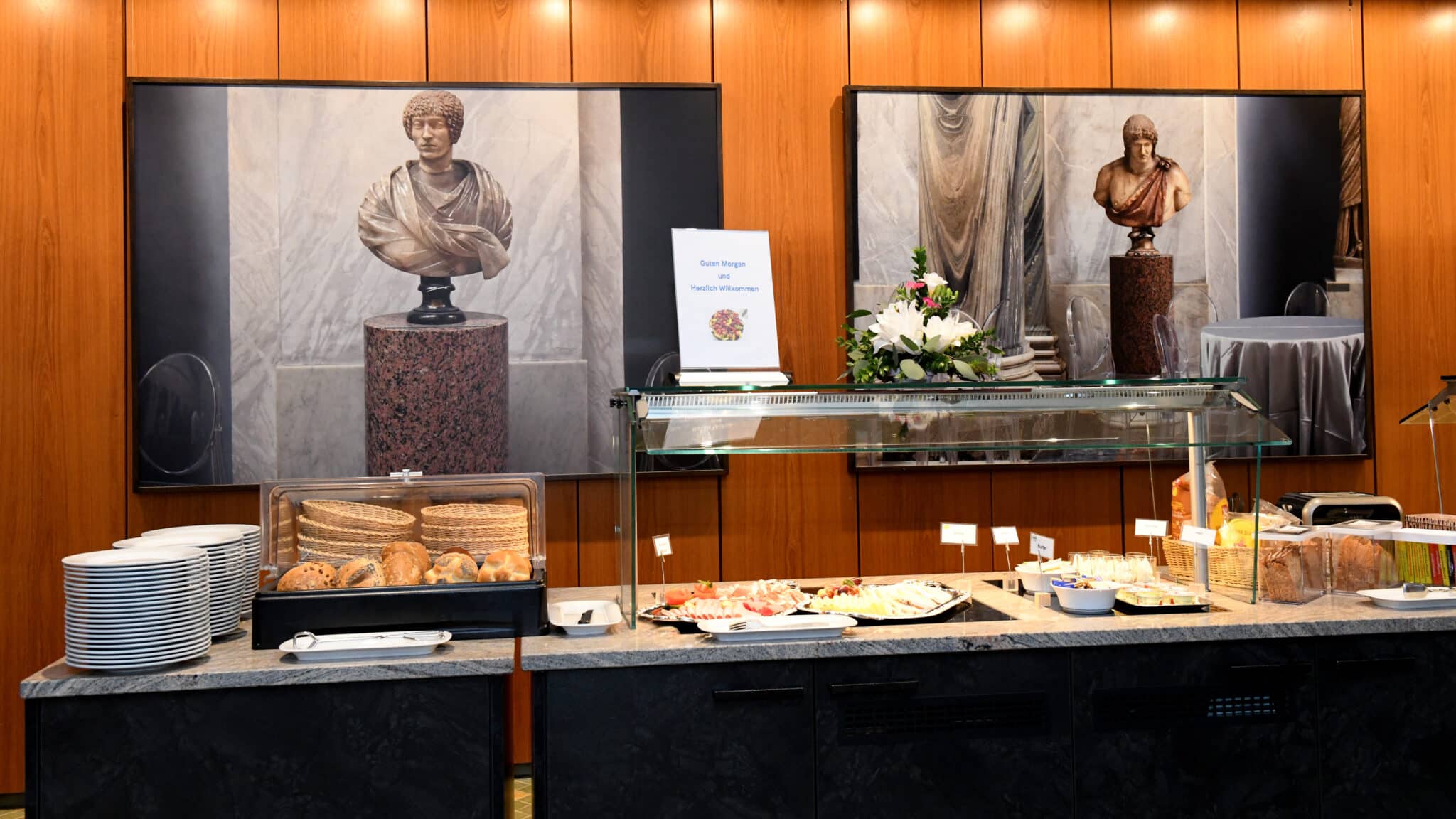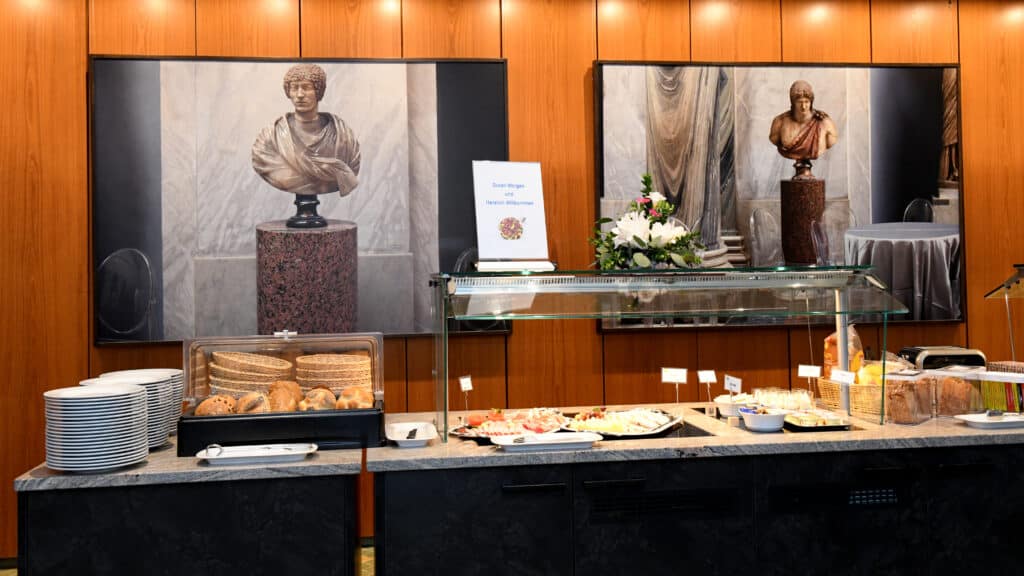 Organic Certificates of the Academy
The Academy has again received two important organic certificates in February 2023: Our kitchen is certified organic and part of the "Animal Welfare on a Plate" initiative.
Organic certification as Bioland partner
The Academy has been a Bioland partner since 2007 and is certified organic by this association. This is not only due to the fact that we have decided that basic foodstuffs such as flour, pasta, rice, spices, etc. and eggs are 100 % organic, but also because we generally prefer regional, small-scale foodstuffs to organic food from overseas in terms of sustainability.
For example, we get our eggs from the Petern Hof in Kranzberg near Freising, the beef from the Daschinger Hof in Freising and the potatoes from the Lex Hof in Bockhorn near Erding. For dairy products, we pay attention to organic quality as far as possible, and we adapt the purchase of organic meat and sausage products to the budget.
Initiative "Animal welfare on the plate
The Academy has been part of the initiative Tierschutz auf dem Teller® (Animal Welfare on a Plate) since 2009, a project initiated by the Schweisfurth Foundation Munich and the environmental representatives of the Protestant and Catholic Churches in Bavaria. Since eating out is becoming more and more important due to a more mobile (working) life, the initiators saw the need to bring the idea of animal welfare more and more into the catering and hotel kitchens. The aim is to combine quality and enjoyment with the idea of animal welfare in the hotel and catering industry as well as in monastery kitchens and church institutions.
For this award, the sponsors select suitable farms that sign a declaration of agreement and commit to sourcing at least 60 per cent of the value of their animal products from certified organic farms.
As an award-winning kitchen, we are also obliged to refrain from using animal cruelty delicacies such as foie gras, lobster or frogs' legs and to offer vegetarian dishes. This information is verified by an annual self-disclosure and randomly by an inspection body.
The organic certifications take place annually through the accredited certification company ABCert. (for more information: https://www.abcert.de/) It is in the Academy's self-image and mission that our kitchen works according to these standards.
In connection with the rental of a seminar or meeting room, we offer the following conference packages:
Prices 2023 (price per person / day incl. VAT):
I: Basis

II: Standard

III: Business

Mineral water flat rate
in the main room

Mineral water & juice spritzers
in the main room

Mineral water & juice spritzers
in the main room

 

Welcome coffee with buttered pretzel

Welcome coffee with buttered pretzel

OR

AND

Afternoon coffee with Danish pastry

Afternoon coffee with Danish pastry

Lunch - buffet or

3-course menu

Mineral water

Coffee & Tea

Lunch - buffet or

3-course menu

Mineral water

Coffee & Tea

Lunch - buffet or

3-course menu

Mineral water

Coffee & Tea

 

 

 

Price 24,- Euro

Price 31,- Euro

Price 35,- Euro